Impact investment: Nature Glenelg Trust
Supporting a decade-long success story
Impact in brief
By getting in early with funding for the purchase of the conservation property at Mt Vandyke, we encouraged other funders to support the project, which will provide a safe haven for threatened mammal species.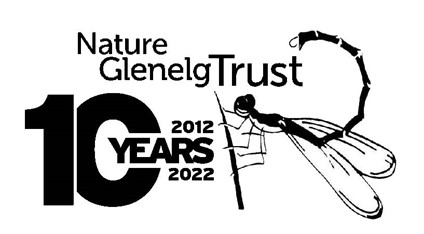 Established over a decade ago by leading ecologist Mark Bachmann, the Nature Glenelg Trust is a mission-driven, not-for-profit, science-based organisation dedicated to filling gaps, problem solving and working with the community and partners in south-eastern Australia to achieve tangible and lasting conservation outcomes. 
The Trust has a particular focus on wetland conservation and restoration, working on 50 wetland recovery projects including, most recently, a 1,000-acre ex-blue gum plantation, which has been transformed into a thriving wetland.
The Nature Glenelg Trust also operates a native plant nursery, specialises in threatened species research, delivers education programs and works on a wide range of other biodiversity and environmental community projects.
To help the team increase their impact, the Rendere Trust provides ongoing funding and advice, with a particular focus on helping them build their fund-raising capacity.  
Background
The story behind the Nature Glenelg Trust (NGT) is a moving demonstration of the impact that a single individual can have on the world. After working with the South Australian government for 12 years, ecologist Mark Bachmann came to the realisation that the responsibility for environmental protection did not just rest with governments alone; that not-for-profits could be equally effective.
Mark left a secure job, built a team of committed ecologists and started negotiating and fundraising for the establishment of a science-based biodiversity trust. From humble beginnings, the Nature Glenelg Trust now employs dozens of ecologists across four states. Over the past 10 years, the team has also been highly effective in leveraging private support and engaging the corporate and government sectors in securing and enhancing nature across public and private land.
Supporter funds have enabled the Trust to purchase important properties including the Mt Vandyke sanctuary embedded within 50,000 hectares of bushland across two National Parks in the Barwon South West region of Victoria. The site will be used to protect a range of threatened species including the Southern Brown Bandicoot, Long-nosed Potoroo and Eastern Quoll and act as a springboard for actions to benefit those species across the wider landscape.
"The support of the Rendere Trust is highly valued at Nature Glenelg Trust. Jim Phillipson [Strategic Director] brings a deep commitment to both the work on the ground and capacity building more generally. We know that other funders look to the leadership of the Rendere Trust through Jim's active engagement with like-minded philanthropists.
"Our approach to philanthropy is very much to provide a welcoming environment for savvy funders who have chosen to join us in restoring, managing and protecting the natural landscapes and the ecosystems we all value. Our relationship with the Trust is a great example of these shared values." 
– Nature Glenelg Trust CEO, Mark Bachmann.
"Our involvement with the Nature Glenelg Trust opened the team's eyes to the power of philanthropy. It encouraged them to reach out to other philanthropic organisations, which they are now doing very successfully."
– Rendere Strategic Director, Jim Phillipson