Impact investment: Biodiversity Council
A new voice for biodiversity
Background
Rendere is a proud founding supporter of Australia's first scientific body dedicated to fostering public, policy and industry recognition of our priceless natural heritage, the Biodiversity Council.
With backing from some of Australia's leading environmental philanthropists, including Rendere, the Council will work closely with other expert bodies, such as the Climate Council, Wentworth Group and Invasive Species Council to tackle the biodiversity crisis.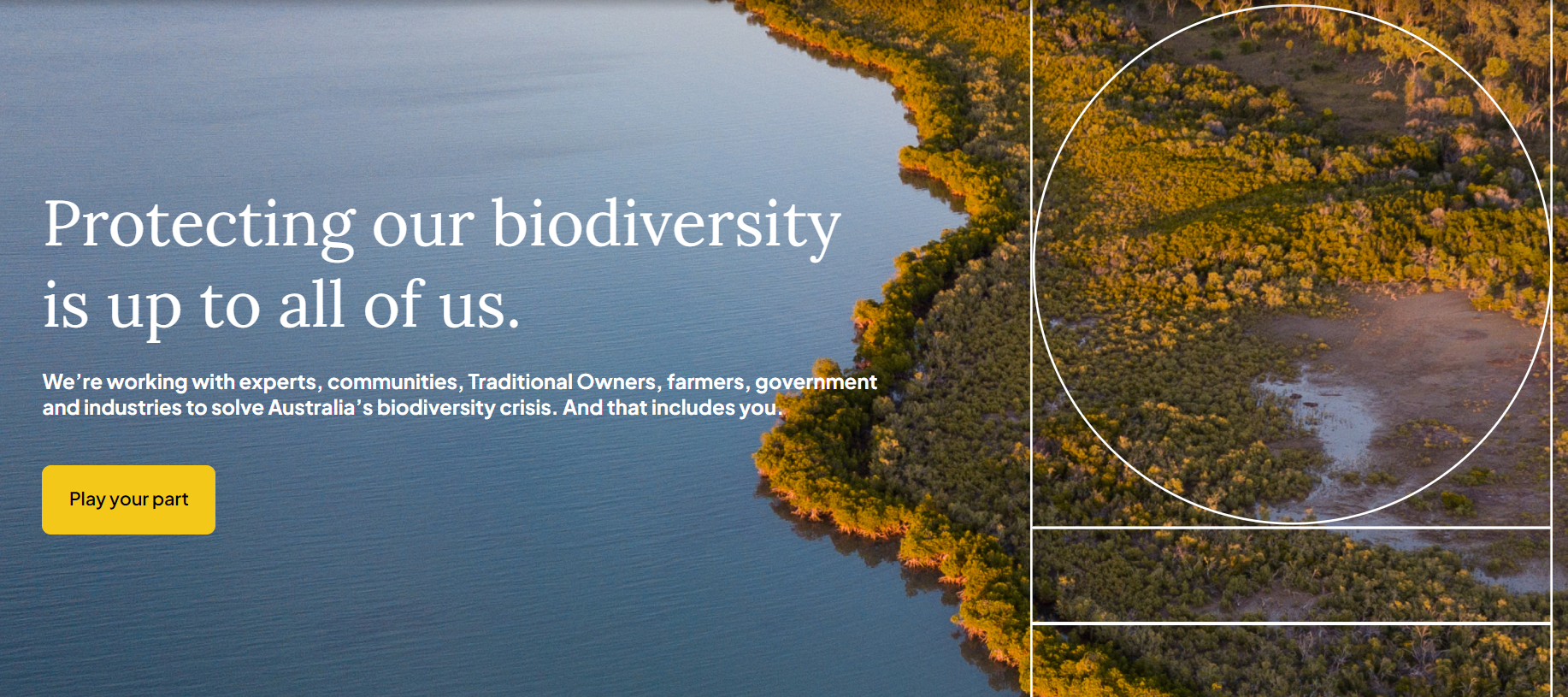 Project context
With catastrophic declines in plants, animals and ecosystems threatening our humanity, from our economy, food systems, water and health through to our culture and identity, it was clear that a strong and trusted voice for biodiversity was needed.
Given its depth of experience working with environmental organisations, Rendere was one of the main players in lobbying for the establishment of the Biodiversity Council.
By supporting, advising and resourcing the Council to get it off the ground and connecting other philanthropists and stakeholders to the cause, Rendere knew it could amplify the impact of the fledgling Council and its mission to bring attention to and halt the loss of Australia's biodiversity.
Outcome
In December 2022, the Minister for Environment and Water, Tanya Plibersek MP, launched the Biodiversity Council with University of Melbourne Vice-Chancellor, Professor Duncan Maskell.
While incubated by the University of Melbourne, the Council is made up of top biodiversity experts and Indigenous knowledge holders from 11 Australian universities
Lead Councillor Professor Brendan Wintle says, "Working with the public and decision-makers to enhance their understanding of the importance of biodiversity for human health and wellbeing, economic prosperity and cultural identity is one of the key planks of the Council.
"We aim to play a key role in shaping the public discourse about nature, rapidly respond to emerging biodiversity issues with evidence-based commentary and hold policymakers, industry and agencies to account for the policies and actions that are leading to habitat and species loss. None of this would be possible without the financial support of Rendere and their tireless advocacy across their networks to champion this vital cause. Thank you."