Impact Investment: Foundation for Australia's Most Endangered Species
Partnerships for impact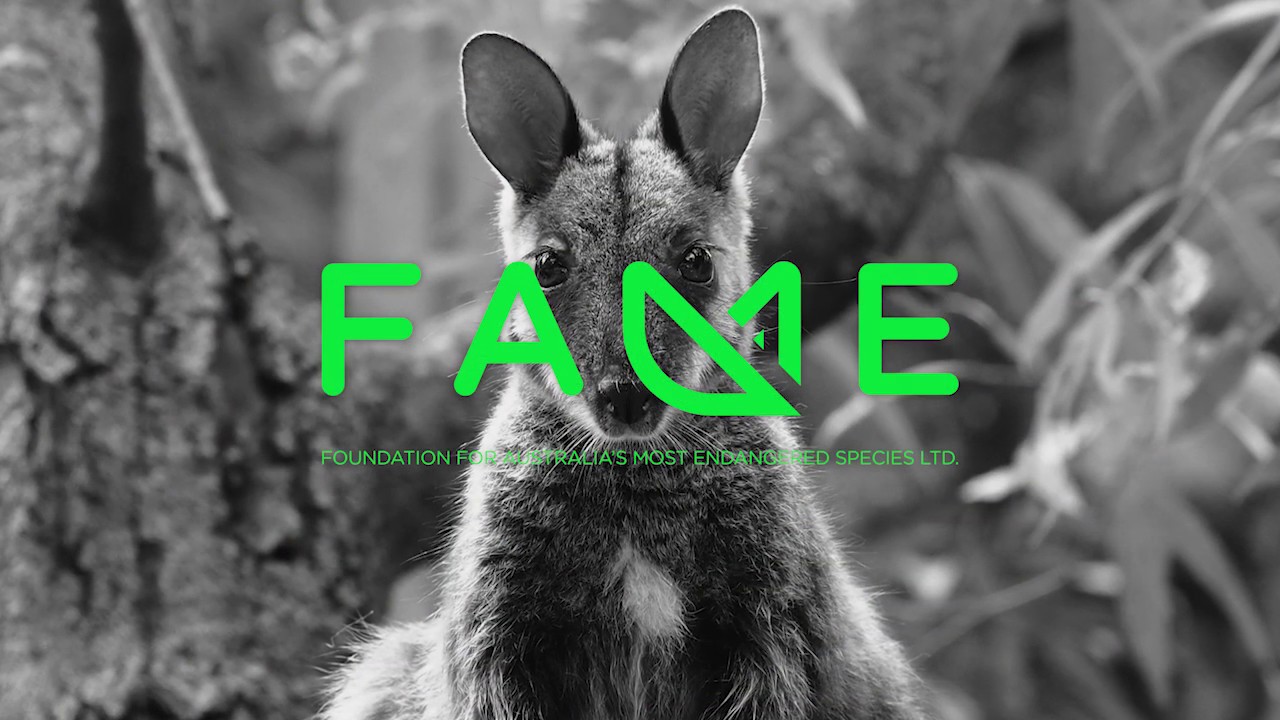 IMPACT IN BRIEF
Our support and funding for FAME has further enabled the organisation's dynamic CEO and board to seed-fund a range of innovative projects to protect some of Australia's most endangered species.
Established in 1993 by the trailblazing conservationist, John Warmsley, the Foundation for Australia's Most Endangered Species (FAME) is dedicated to protecting flora and fauna most at risk of extinction.
FAME uses the funds provided by its national membership base, as well as private Trusts, Foundations, corporate partners and individual donors to seed fund innovative on-ground conservation projects.
FAME has been tremendously successful in building partnerships with like-minded organisations, governments, wildlife authorities and private landowners to implement actions such as removing Cane Toad tadpoles from the wild, protecting the Kangaroo Island Dunnart, Western Australian Numbat, Mary River Turtle, Southern Bell Frog and creating an insurance population of Tasmanian Devils.
FAME is a dynamic, focused organisation that we want to support in any way we can.
Our involvement
Under the leadership of CEO, Tracy McNamara, FAME has grown significantly over the past few years, initiating several new projects and demonstrating leadership on key projects such as releasing the Western Quoll across large areas of Ikara-Flinders Ranges, enabling them to move 'beyond the fence'.
Inspired by Tracy and FAME's original founder, John Wamsley, the Rendere Trust has been providing core funding and advice to the team for several years, helping them increase their impact.
The funding has been used to leverage matched funding across FAME's large supporter network.
"Rendere's holistic support for FAME has been invaluable. Jim [Phillipson] and the team are much more than funders. They provide a strong soundboard of advice and robust discussions across a range of topics, from conservation, operational and out of the box ideas, as well as connecting the Foundation with like-minded organisations. Jim is always willing to give his time freely.
"On a financial level, Rendere's monetary support has been a catalyst for further grants and more robust project support."
– Tracy McNamara, CEO, FAME
Rendere Strategic Director, Jim Phillipson:
"FAME is a deep investor in species restoration. Its approach is very targeted, supporting the transition of specific species in a practical way. FAME is also highly effective in collaborating with organisations and agencies which, in turn, helps to attract private funders. FAME's ability to build and sustain partnerships long-term is key to its success."