Future Leaders: Australian Wildlife Conservancy
Investing in conservation careers
Funding context
In sharing the Australian Wildlife Conservancy's commitment to empowering the next generation of conservation leaders, Rendere made a transformative investment in its Conservation Science Internship Program.
Since 2008, this world-leading program has given over 120 young leaders the opportunity to gain hands-on experience in the field, providing a rich source of talent for the sector.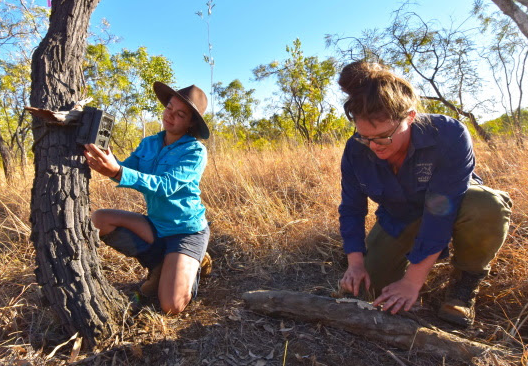 Project aims
AWC founder Martin Copley AM exemplifies the phrase 'one person can make a real difference in the world'.
Recognising the rapid decline of biodiversity in Western Australia, in 1991 he established a wildlife sanctuary in the south of the state. AWC has grown rapidly and now manages or works in partnership with organisations on over 30 properties in Queensland, central Australia and the Northern Territory.
AWC's operations, which cover almost 6.5 million hectares, involve on-ground monitoring, feral species control, fire management and the reintroduction of protection of over 1,400 threatened and locally-extinct species.
Rendere not only provides core funding, but strategic advice and support to AWC's leadership team.
"There has never been a more important time to highlight the myriad of complex elements that go into effective wildlife conservation – at scale. Through AWC's Conservation Science Internship Program, interns can experience the challenges of real-world conservation and learn from experts in the field.
"The Rendere Trust's enthusiasm and advocacy for our work is just so motivating for all of us at AWC. Thank you for helping us to grow AWC's Internship program and showing us the potential of what can be." – AWC Chief Development Officer, Shauna Chadlowe
Photo: AWC Ecologist Larissa Potter and then-Intern Ruby Albury setting a camera trap (photo R Wilson/AWC).