Impact Investment: Artemis Nature Fund
Fight for the flight of a rare parrot
Funding context
Rendere guided the establishment of a not-for-profit structure to fund habitat restoration for the Golden-shouldered Parrot on Artemis Station on Queensland's Cape York Peninsula.
With as few as 1,000 parrots surviving in the wild, the focus of these efforts is the 125,000-ha Artemis cattle station, which has long been a stronghold of the Golden-shouldered Parrot. 
By establishing the Artemis Nature Fund, the owners and a team of ecologists and researchers have been able to platform the project and access government and private funding.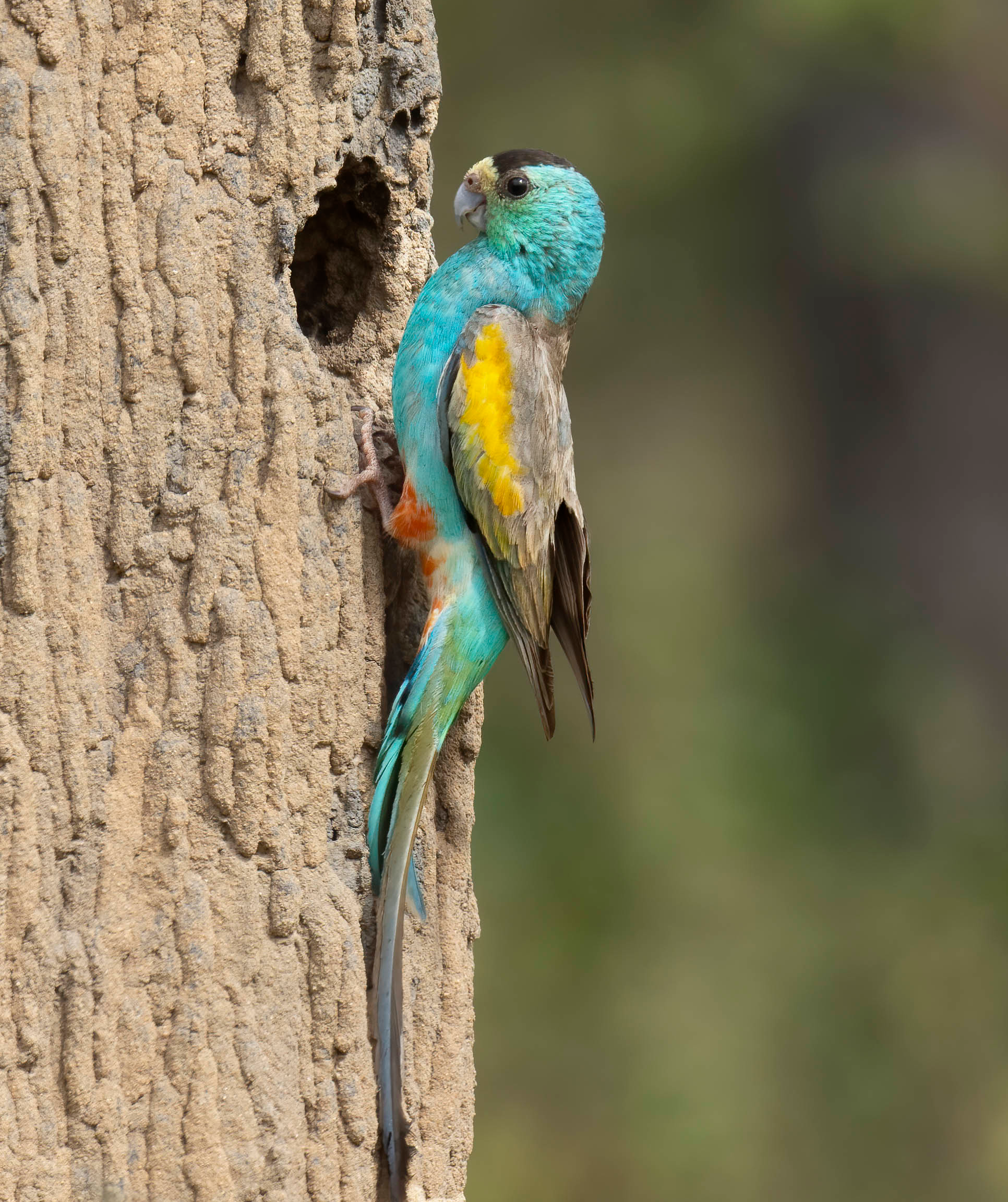 Project aims
The story behind the Artemis Nature Fund relates to the demise of the Paradise parrot, the only Australian bird to be declared extinct since colonisation.
To prevent the same thing from happening to the Golden-shouldered parrot (the Paradise parrot's closest relative) Artemis station owners Sue and Tom Shephard engaged with researchers, birders and funders around the world.
With Rendere's help, a Fund was established to remove overgrown vegetation from selected patches of former savannah and restore the grasslands habitat that the parrots need. This work is being undertaken under the guidance of lead ecologist, Steve Murphy.
Our process and contribution
Artemis now has hundreds of supporters who are helping to raise awareness of the parrot and ensure its longer-term viability. Monitoring is ongoing.
Photo: Male Golden-shouldered parrot at nest. Photo by Barry Baker, with permission. 
"Having the ecological and land management know-how to do on-ground conservation work is only half the story. The other half is having a structure in place that can access and manage funding, provide a decision-making process and ensure compliance with critical operational factors, such as insurance.

"Rendere created this structure for our work on Artemis. Without their support, the current push to save Golden-shouldered Parrot simply would not have happened."
– Steve Murphy, Artemis Trust Secretary