Impact investment: AEGN Nature Funding Framework
Building a framework for environmental giving
Funding context
In 2022, Rendere became a cornerstone supporter of the Australian Environmental Grantmakers Network's Nature program and Nature Funding Framework.
The framework is designed to guide effective giving to the environment by demonstrating thought leadership and helping members understand strategic opportunities and key gaps.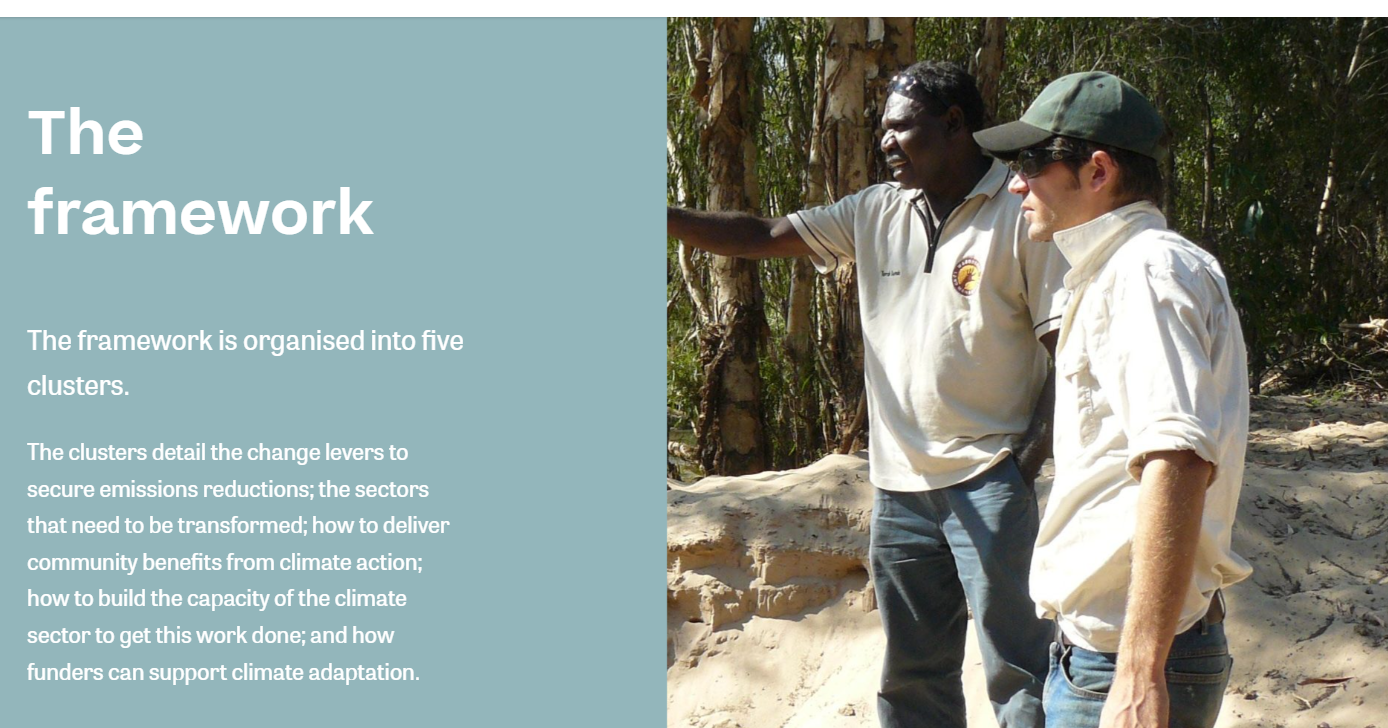 Organisational context
The AEGN is a member-based organisation that promotes and supports environmental grantmakers through information sharing, collaboration and networking.
As part of its 2023-2025 Strategic Plan, AENG has committed to developing a series of funder frameworks to guide effective giving to the climate and the environment.
These frameworks provide clear information on the laws, policies and regulations that can be leveraged for greater impact and help members identify opportunities to activate environmental philanthropy, energise communities, support strategic collaborations, mobilise business pathways and reframe the story.
Outcome and impact
AGEN Manager for Nature, Margie Jenkin says, "Apart from funding, Rendere Strategic Director, Jim Phillipson, is a key member of the Nature Working Group, providing input into program priorities and framework design.
"Jim is a welcome sounding board for the AEGN more generally. His enthusiasm, networks, attention to outcomes and deep knowledge of what the sector needs, has been instrumental in getting the AEGN's nature program off the ground."